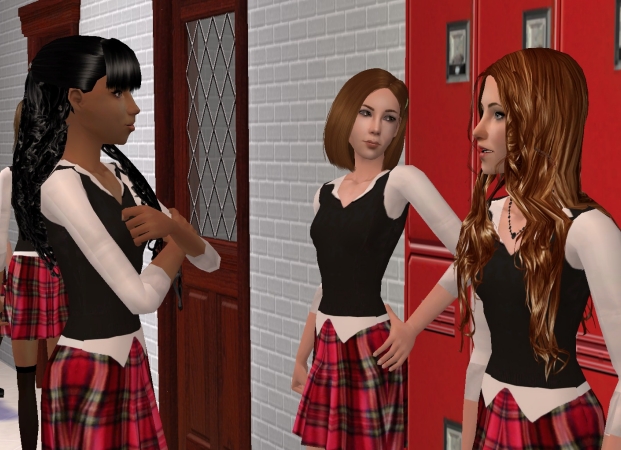 At school, Meghan found Maura and Judith standing together by the lockers. Eager for the latest gossip, she approached Maura. "So how'd it go after I saw you Saturday night? Did you finally talk to Jeremy?"
Maura shook her head. "I didn't get the chance. After I talked to you he went off with one of his friends and by the time he came back the music had started and it was too loud to talk."
"Maybe that wasn't the best time to talk to him. You'll get another chance."
Maura shook her head sadly. "It was a stupid idea to begin with. I think it's just not meant to be. How was your night?"
"Lame," Meghan replied. "I spend the whole time as the fifth wheel."
"Sounds like it was a bust all around," Maura said with a sigh. "A total waste of time."
"Speak for yourselves," Judith finally spoke up. "Vince and I had fun."
Maura and Meghan both turned and stared at her.