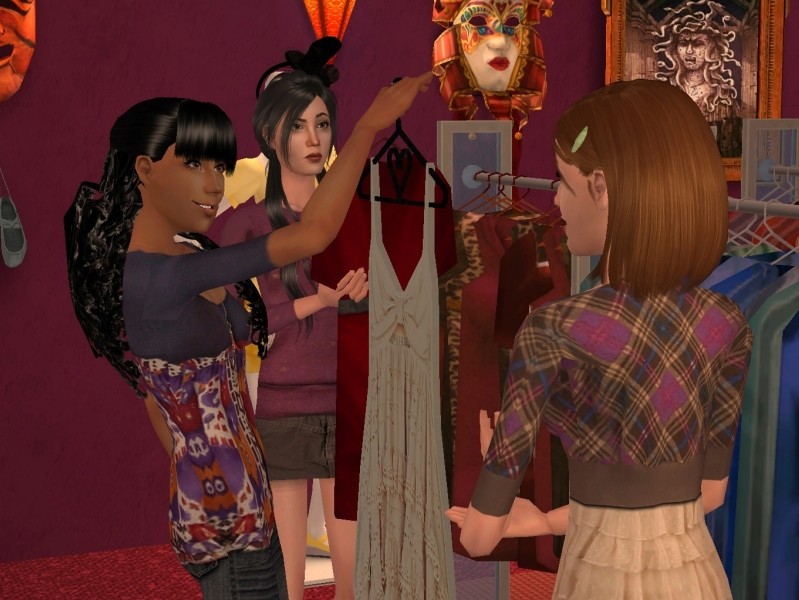 "I can't wait for Halloween," Maura said happily as she, Judith, and Natalie shopped together at the local mall's costume shop. "I wonder what I should be this year. Oh! Do you think Jeremy and I should coordinate our costumes?"
Judith and Natalie exchanged a look. Maura was usually enthusiastic about life, but since her 'date' with Jeremy she was more over-the-top than usual.
"I don't think you should worry about that," Judith said, but her words seemed to fall on deaf ears as Maura browsed the clothing racks. "I thought your 'date' with Jeremy was only supposed to be a one time thing."
"Why would you think that?" Maura asked as she looked up. It didn't occur to her that Judith would actually have an answer to that question, so she didn't wait for one. Instead, with a faraway look in her eyes, she continued with her own thoughts. "I know Jeremy was trying to work up just the right way to ask me out again when we were interrupted."
"Are you really sure that's what he was trying to do?" Judith asked pointedly.